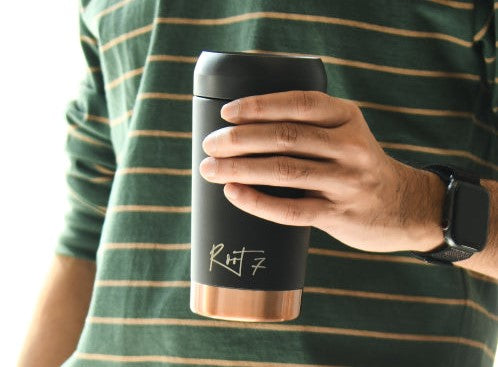 Thank you for choosing Root7
Root7 offer outstanding performance and we don't compromise on quality. We are so confident on the performance of our products, that each of our products have a lifetime guarantee.
Please fill in the form below to register your Root7 product for your lifetime guarantee.
What does lifetime mean?
Lifetime refers to the estimated lifetime of the product. We are handing the definition of this products lifetime over to you. We trust that you have a fair opinion of a water bottle's, travel cup's or food pot's life expectancy.
What is covered?
Our guarantee covers against manufacturing defects such as the thermal regulation performance of the bottle, travel cup or food pot to keep your food or drinks hot and cold and the lid securely staying in place.
What is not covered by the guarantee?
Unfortunately we cannot cover accidental damage such as bumps from dropping or scratches to the finish/paint. This also excludes discoloration or damage to the exterior.
How to claim
In the unlikely event that you need to claim under this guarantee, simply fill out the form on the contact us page. We may ask you some information or request some photographs to determine the cause of your issue.
We may ask you to return the product for further inspection. These must be returned at your expense unless a product has become faulty within 30 days of purchasing the product. Returns for inspection should be sent to the following address along with your customer name and a description of the fault.
Root7 Ltd, Unit 309, The Print Rooms, 164 - 180 Union St, London SE1 0LH
Once we have assessed the fault we will contact you to advise on whether a replacement is being sent or any alternative solution.